5 Transformative Paddle-Boarding Friendly Heritage Sites in the United States
Who said you couldn't dedicate an entire vacation solely to transformative paddle-boarding adventures? In fact, finding the best paddle-boarding locations in the United States is a great intention to manifest your next sustainable heritage adventure. With plenty of natural destinations available in the US, your options are endless if you're looking to have a transformational travel trip connected through nature. Take a look at some of our curated sites below—choose one or add them all to your SUP explorers list. After all water is the source of life, and you cant create a more meaningful journey than that. In the words of Bruce Lee – Be like water my friend.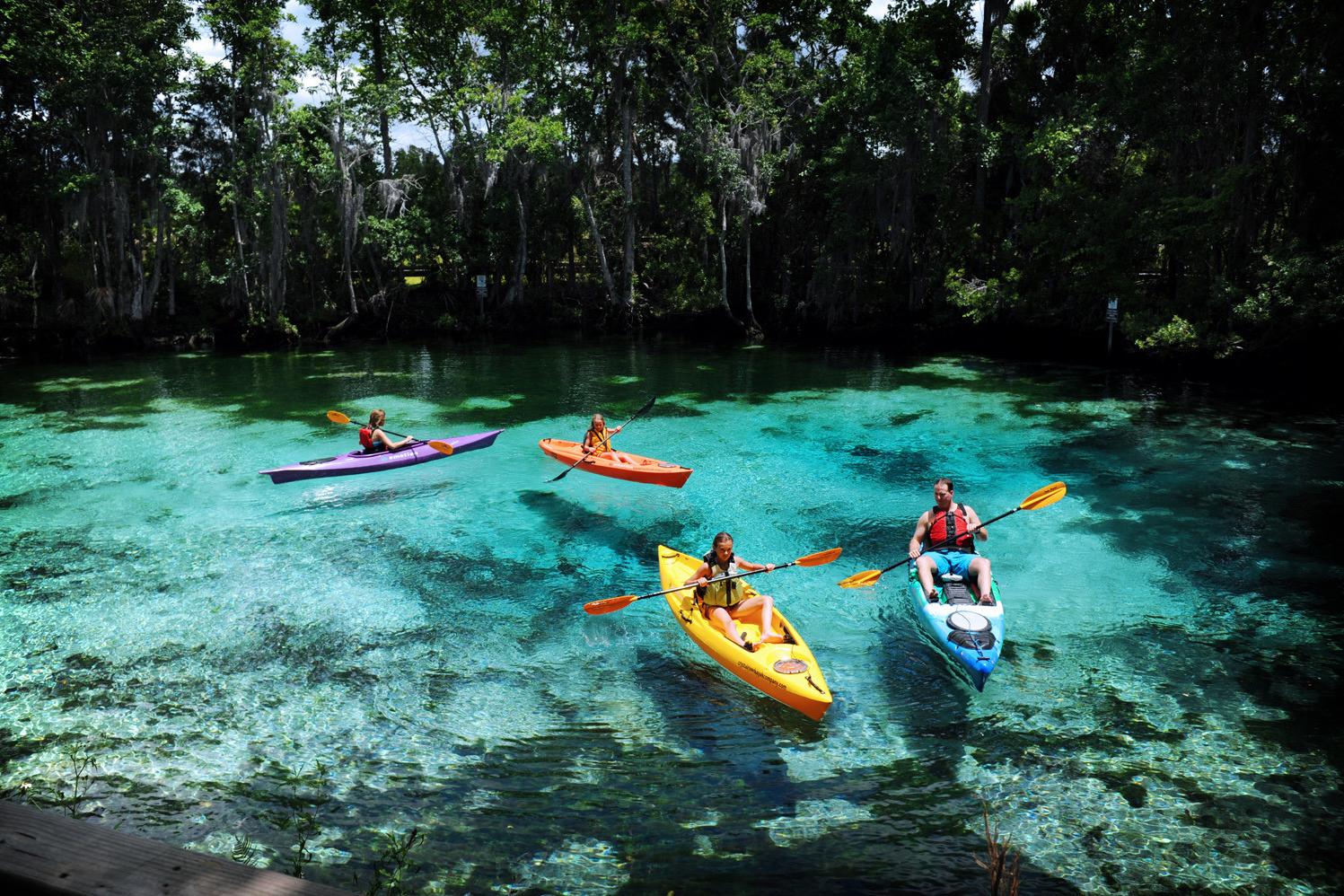 Mangroves, Florida Keys
When you're on the southeastern coast of Florida, you don't want to miss the opportunity to paddle board through the mangroves. The mangrove trees that grow on the banks of these waterways in the Florida Keys provide a canopy and are unlike any other experience you can encounter. Plus, these mangroves are home to a plethora of creatures you might find along your adventure, including snappers, crabs, and a diverse species of birds—who knows, you might even see manatees or rays!
Caddo Lake, Texas/Louisiana
Caddo lake rests on the border of Texas and Louisiana and is one of the largest flooded cypress forests in the United States. What makes this lake even more remarkable is the ambiance that the cypress trees and vegetation bring to the scenery—it's intriguing, eerie, and beautiful. You haven't completed your SUP bucket list until you've been to Caddo lake to explore the 25,000 acres filled with beavers, frogs, alligators, and more.
Lake Powell, Arizona
Bringing your paddle-boarding destinations to the west of the US, you can't skip over Lake Powell in Arizona. If you thought a 25,000-acre lake was large, try 1.25 million acres of water—that provides a lot of exploring! With this body of water being very remote in Glen Canyon National Park, you can enjoy paddling through canyons and red rock formed through years of erosion, wind, and volcanic lava. You must enjoy this surreal experience at least once!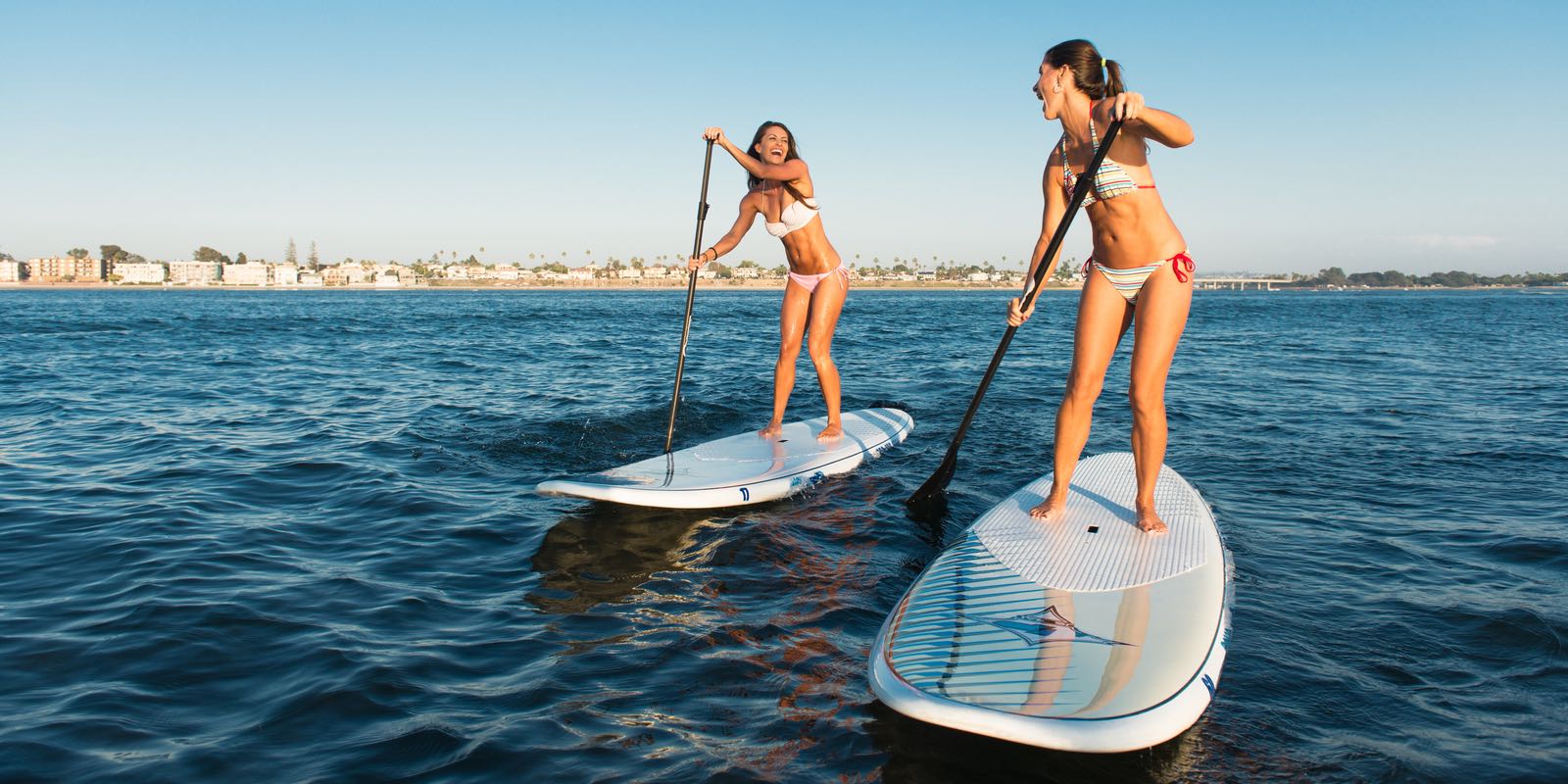 San Diego, California
When looking for a destination with near-perfect weather year-round, San Diego, California is one of your better options for stand-up paddle boarding. While the above locations were more remote in calmer bodies of water, this adventure brings you to the big blue sea. Ensure you understand the difference between lake and ocean paddle boarding because the experience changes drastically when waves and temperamental water is involved. San Diego is the perfect spot because of its marine life, including jellyfish and sea turtles.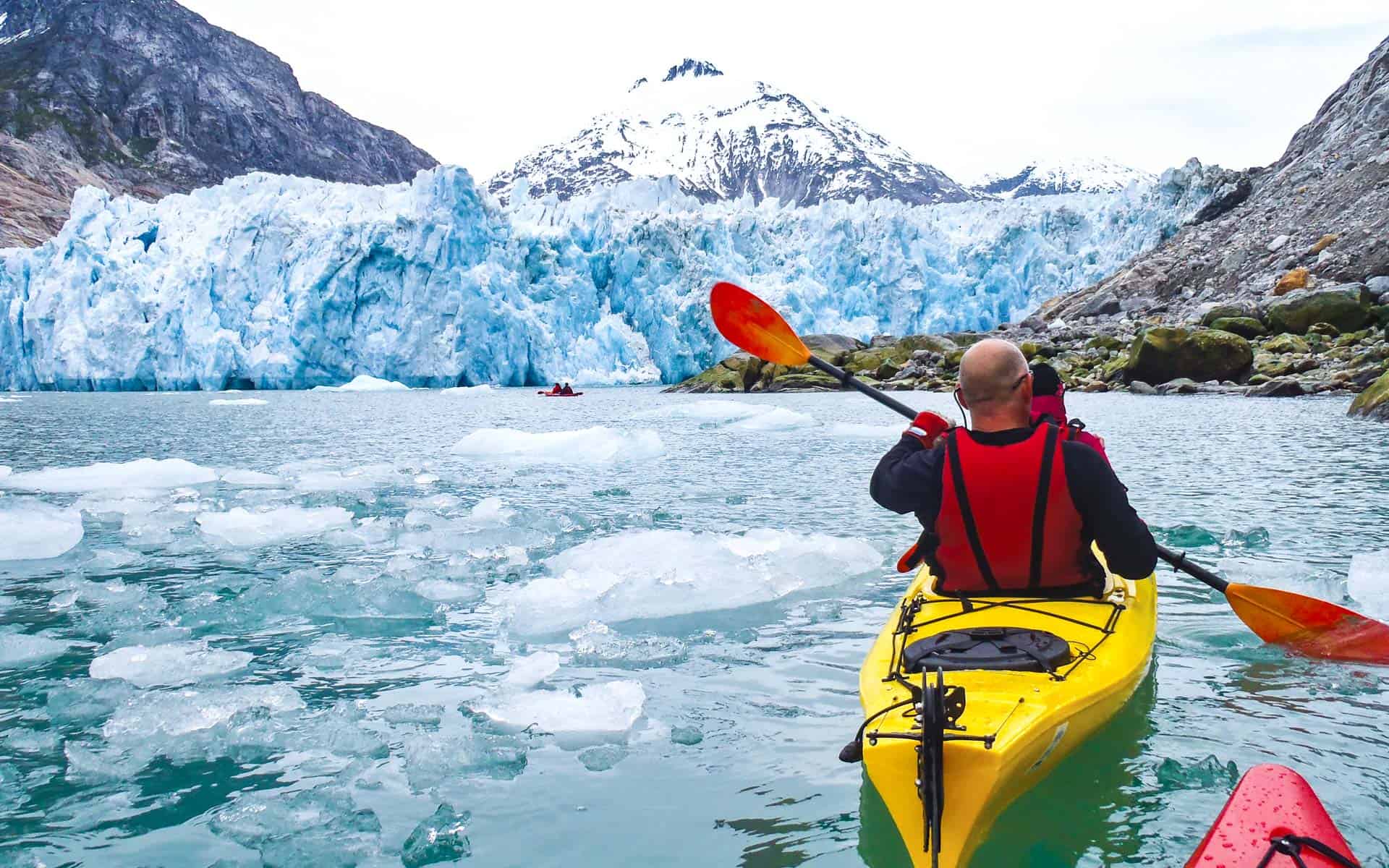 Glacier Bay, Alaska
To end our itinerary of the best paddle-boarding locations in the United States, you can't call yourself an avid paddleboarder until you've experienced it in the cold. Glacier Bay, Alaska, is the ultimate destination for this because of its glaciers and icebergs. Where else can you experience this type of scenery in the US? Unfortunately, getting to this location is a feat in itself, but once you experience your first humpback whale sighting, you'll know this destination is worth it.
Epilogue
No matter where you are on your journey, we recommend starting with a peaceful body of water to paddle through, like the Mangroves in the Florida Keys, before graduating to more challenging waters. Glacier Bay, Alaska is more for intermediate to expert paddleboarding adventurers because of the colder water. Which one of these heritage sites piqued your interest? Send us a message on instagram, and we'll try and get you connected with the right humans in those areas that can support you on your quest for meaning, service, and transformation.